21 tags
18 tags
Fashionably Festive: Christmas Nail Art.
Most of you are bound to love a little nail art now and then - and what time is better than Christmas to give your nails a fun look. For some festive inspiration I decided to search a few of my favourite blogs for some nail art ideas set for the holidays! nailsaurus.blogspot.com have a great selection of jolly ideas just for your finger tips! My favourite have to be these little 'puds. ...
19 tags
Jennifer Lilya fashion illustrations - not just...
Fashion illustrator Jennifer Lilya, who recently was announced as one of CUTOUT mags top ten fashion illustrators *ROUND OF APPLAUSE PLEASE* is about to make use of one of her many other talents - collaging. The other day I was snooping around Facebook - when I came across this wonderful photograph on my news feed: Aren't they beautiful!! If you - like me would LOVE one of these in...
23 tags
KNIT that TREND - making knitting fashionable. →
You may remember that a few weeks back I posted about a new blog I was about to make: KNIT that TREND… Well guess what - its finally here!! Click the attached URL to see the fabulous knitting blog (if I do say so myself) that keeps the 'granny stigma' away from knitting!! Recent posts include Elle magazine & HOUSE OF HOLLAND - If you want to know what they have to do...
20 tags
30 tags
How the Zeitgeist rules ALL things fashion.
If you, like lots of people make the mistake of thinking trends come only from the runway - and that there is nothing else to it… then let me break it too you sweetly: Honey… your wrong. The truth is - trends are predicted by buyers & forecaster who then report back to their designers with colours, textures, prints, shapes (basically the whole shebang) on what is going to be in...
28 tags
Highstreet trends : FW 2011
First things first, sorry for being a bad blogger - I haven't had a chance to blog in a couple of days - so I'm going to make it up to you today with a slight blogging overload. Basically Ive been researching trends, and there are quite a few micro trends that take my fancy right now. Unfortunately for me I just don't have the funds to invest in all of them - so ill blog about...
14 tags
30 tags
Glitsy lips. Fashions latest micro trend.
Before I start this post I would just like to point out that I KNOW  I keep rambling on and on about glitter, metallics, sequin etc. - but the reason is purely because texture (including all of these shiny sparkly things) is in fashion this season BIG TIME. If like me, you love fashion but cannot afford to by a new wardrobe every time a new trend comes by, then you'll love this. It...
25 tags
Metallic Hair : FW 2011
So we all know that metallics are in fashion right? (You better be nodding your head) - but what we all may not know is how to carry it off as part of our everyday look. *Surprise surprise* in some offices, it is in fact inappropriate to wear shiny silver trousers.                                      ABOVE: MODELS at the JASON WU show last year rocking some 'golden locks'.So here is...
28 tags
BLOG GIVE AWAY: SKULL RINGS.
  So it appears that whatever your style this season - there will be a skull ring to fit fashionably onto your fingers. Yes I said it - Whatever your style - you really should be wearing a skull ring this season if you want to be ahead of the trends. If your more of a pretty or preppy girl, then fear not… you can incorporate skulls and cross bones into your everyday look. Lets...
30 tags
KNIT THAT TREND: NEW BLOG.
Now as some of you may have guessed - I do rather like knitting. Before you mutter anything about it being boring, and that I need to get a life - sorry to be rude, but shut your mouths and listen. Knitting is always perceived as a boring hobby - why? Well now lets see, maybe because: Every Granny on earth (most probably) knits, and (most probably)at some point in your life tried to make you...
17 tags
13 tags
I Have A Love For Lace. Comprende?
So a trend that should be obvious to every fashionista (or even just anyone with a set of eyes) this winter, is lace. Celebrities have been walking the red carpets EVERYWHERE wearing lace of all colours in all forms - mainly dresses though! Supermodel Miranda Kerr strutting her stuff in a fiery red lace dress by LOVER at the David Jones fashion launch in Sydney earlier this year. Olivia...
24 tags
DRESS LIKE RIHANNA.
So first things first:I absolutely lovedthis outfit as soon as I saw it… all hail Rihanna. For those of you who dont know me personally - you should know that I am slightly obsessed with all things Rihanna. She is a musical genius, fashion icon, a role model for all success aspiring young women out there - okay so enough of the praise. Anyway, even if I wasn't a fan major fan,...
16 tags
The Ring Finger Mannicure
If I were to tell my boyfriend that I needed to sort my 'ring finger' out - he'd either run for the hills, or freak out big time. But that's only because he'd have got the wrong idea. When I say 'sort my ring finger out'… I mean in the sense of getting it up to date with the latest nail mannicure trend. Celebrities such as Kelly Rowland, Venessa...
30 tags
Sequins & Metallics.
When I first discovered the trend of sequins and metallics, my eyes shined with excitement. I am quite the magpie when it comes to glittery, sparkly and shiny things. But after looking around at stuff in the shops - I kind of came to a harsh possibility… which was that with this trend - you have to know your stuff. Right? Wrong. All you have to know is how to dress yourself without ending...
22 tags
BLOG GIVE AWAY - WINNER
So - it is finally time for me to announce the winner of my HENRY HOLLAND STYLE SNOOD - BLOG GIVE AWAY !! First of all - I would like to thank you all for entering. And to those of you who have not won this give away, I would like to assure you that there will be more GIVE AWAYS, COMPETITIONS and FREEBIE'S - so hold your horses, and wait for YOUR opportunity to win something fabulous!...
18 tags
BLOG GIVE AWAY - HENRY HOLLAND STYLE SNOOD -...
So really , this is just to clear a few things up. There has been a LOT of reblogging going on - which is good… very good. (So thanks a lot rebloggers!) But I'm not sure if this is because you generally just want to reblog something, or that you want to enter into the blog giveaway (that ends this Monday!) If you ARE trying to enter the blog give away then you NEED to FOLLOW my...
8 tags
23 tags
I Want Their Spots! - without sounding too much...
Now before you judge - read the whole post. Why would you judge? Quite possibly because I feel as if I sound a little like Cruella De' Vil when I say that recently I like dalmatians. I like dalmatians… for their spots! Don't worry - I'm not going to go on an evil kid - napping session of all dalmatians. Thankfully - my recent obsession with dalmatian print hasn't...
20 tags
Olivia Palamero Wears Stripes - Emerging trend?
It seems that one of America's hottest and most fashionable socialites is into stripes this autumn. Now don't worry - I'm not totally clueless. I know that stripes have always been around. But much to my knowledge, they haven't really been about properly for a short while. So it was quite surprising when Olivia Palamero - one of Americas most fashionable a - list gyals,...
19 tags
BLOG GIVE AWAY: HENRY HOLLAND STYLE SNOOD.
Its a Monday morning and I am surprisingly a lot happier than I usually am this early on in the week. Why? Well I'm pretty sure its because I have finally finished my HENRY HOLLAND STYLE SNOOD! *Round of applause please*  So above is a photo of what the real HENRY HOLLAND WINTER ACCESSORY looks like, and below is a photo of what MY version looks like: NEARLY FINISHED: FINAL PRODUCT: ...
10 tags
Just because I thought it kind of goes with all...
23 tags
'Ah, baby, it's cold outside' - gimmie Grandad's...
I know I've been blogging a lot about wanting cold weather over the last few days… but I woke up today to find not only had my wish granted, but also that I wasn't actually ready for it. Not being ready meaning that I have in fact no woolly grandad jumper.  For those of you who aren't aware - a woolly grandad jumper is a knitted or woolen jumper that has a 'grandad...
17 tags
Shock Trend: Green Hair.
Originally it was much to my disbelief that green hair, is in fact at its height in fashion. Yes, I said it. Green hair currently seems to be very on trend. Thanks  to the eccentric celebrities who are Nicki Minaj and Lady Gaga. Granted, green hair was around before they decided to dye their barnets, but they are the one's who seem to have brought it into the spotlight this year. I was...
15 tags
Rainbow Lips.
It wont be of a surprise to any of you that I am blogging today about bright lipstick. Most of you who were signed up to my newsletter on my old blog will know that I am totally in awe of all women who can carry off a seriously bright colourful and 'in your face' pout. Are bright lips a summer trend though? I thinknot. I personally don't think there is anything better than...
14 tags
Jennifer Lilya: fashion illustration sensation.
Now if you do not already know who Jennifer Lilya is then all i have to say is SHAME. ON. YOU. Jennifer Lilya is a fashion illustrator based in NYC (a.k.a the BIG apple… City that never sleeps… I think you get where I'm talking about). She has been illustrating for years and has recently started blogging. This is brilliant for fashionista's, frugalista's and people...
20 tags
Needles at the ready.
So I don't know where you are, or what the weather is like where you are. But where I am, we are having what they call an 'Indian summer'. This means although I've already stashed my summer clothes safely under my bed in a suitcase I did NOT plan on opening until next spring, I have been forced to visit it already, in early October - whilst re starting my tanning regimes....
15 tags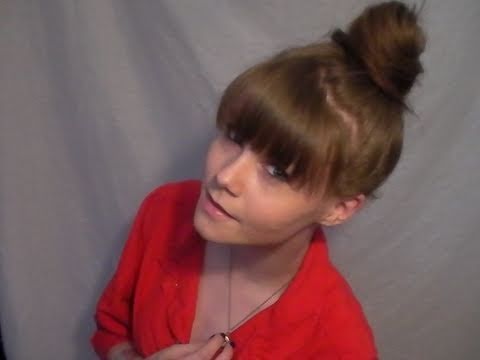 16 tags
The Return Of Tweed.
Once upon a time, some of you may have sneered at the thought of wearing tweed. But this Winter, believe me when I say that a tweed jacket will be the most valued part of your wardrobe. You may have seen them about, and you may be wondering where you can get your claws on such a coveted item of the Winter season. The answer to that would be Boden. Boden is a clothing company that has been...
18 tags
Shearling & Denim = NEXT. BIG. THING.
So amongst the glitter t shirts, leather leggings, fur coats and crocheted dresses this season - another trend to be making its way slowly but surely into the lime light is the denim jacket - this time however it comes with a new look that is shearling. Basically - its fabulous. There isn't much more to add about it. We all saw shearling collars on leather jackets last season - great if...
15 tags
16 tags
Anonymous asked: Where do you get inspiration for your posts?
19 tags
ST. MORITZ TAN.
Usually I would go against recommending women (or anyone for that matter) to overload on tan for the winter. But in a week I will be back in my second home, Southampton where all my friends will be bronzed from their recent holidays abroad. I however, have been living it up in North Wales this summer, and although I have longed for a heatwave it has been quite the opposite. Therefore I haveno...
13 tags
I just heard this song on an advert - and it...
20 tags
New Hair Trend For Fall 2011.
Amongst the frivolous array of hair & beauty trends this season - I noticed a new one that seems to have returned with vengeance from the 90s. Ill say it once: HAIR CRIMPING. There are only about two reactions you could have to that statement. The first would be utter horror. Shocked that the frizzed, crimped, afro like mop you flaunted in the 90s could actually be at its return. If this is...
26 tags
The Ideal Wardrobe For Any Stylish Girl This...
Every girl should know that for every winter wardrobe comes winter wardrobe inspiration. Ive been avidly scouring around the Internet looking for stylish street snaps to give me some brilliant ideas for what I hope to be my 'to die for' outfits courtesy of my soon to be made over wardrobe. So here goes: I do not know this girl. I do not know where she lives. But I do know that her...
12 tags
Time to get fiery?
A subject that has taken up quite a lot of my thoughts recently has been my hair. I simply do not know what to do with it. Ive regrown it into my natural colour (chestnut brown) so it is all in quite good condition - if I do say so myself. The only problem really is that I find it a bit bland. So what to do? Ive dyed my hair nearly every colour of the rainbow… but have never ventured for...
11 tags
Ombre Nail Art
Now we've all heard of the ombre dye look, and we've also all heard of nail art (with recent thanks to Katy Perry @ the VMA's) But what happens when we put them both together? We get Ombre Nail Art - something we may not all of heard of. So let me fill you in on the deets… So here is a picture of the first example of what ombre nails can look like: Before you ask, YES...
tumblrbot asked: WHAT IS YOUR EARLIEST HUMAN MEMORY?
New boots. New Trend.
When you find yourself running around trying to shop for your winter wardrobe - you want to be doing it in style now don't you? … Don't lie to me, and do not lie to yourself: If you are the type of woman who would actually run around to sort out her winter wardrobe, then you definitely would not be caught dead in a pair of socks with sandals. This is not rocket science, its just...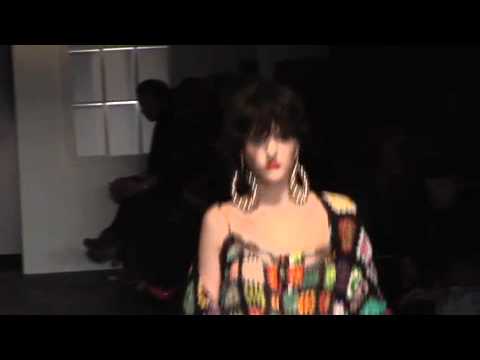 5 tags
ERIN FETHERSTON FALL 2011: PLAIT PERFECTO
Hair was taken care of by Odile for Catwalk at TIGI at the ERIN FETHERSON Fall 2011 show. Plaits - be them large or small are a necessity to complete any look this season. HOW TO D.I.Y : Now this look really is a lot easier than it seems. Luckily for those of you (like me) who take a while to adjust to getting something right there is a very simple way to getting this look completed. Firstly...
"If you're gonna be two-faced at least make one of them pretty." —..."
5 tags
The story of David Bailey & Jean Shrimpton
This year BBC FOUR are proud to present a one off Drama titled 'We'll Take Manhattan' set in the sixties based on the notorious fashion photographer David Bailey, and his relationship with Jean Shrimpton. Former star of hit TV series Doctor Who, KAREN GILLAN will be playing Jean Shrimpton, alongside welsh actor ANEURIN BARNARD. The drama covers how Jean Shrimpton and David...