If I were to tell my boyfriend that I needed to sort my 'ring finger' out - he'd either run for the hills, or freak out big time. But that's only because he'd have got the wrong idea.
When I say 'sort my ring finger out'… I mean in the sense of getting it up to date with the latest nail mannicure trend.
Celebrities such as Kelly Rowland, Venessa Hudgens, Beyonce and Jennifer Love Hewitt have all become avid fans of this handy new look - simply because it looks so good!
So what exactlly is it I hear you ask? Basically you paint all your nails (apart from the finger on which you would have an engagement or wedding ring) a certain colour, and then choose a colour that contrasts or clashes to paint your ring finger.
Basically so it looks a little like this:
Above photograph: Venessa Hudgens.
OR THESE TUMBLR GIRLS who all seemed to have really nailed this look!
I love love LOVE this set of beautiful americano style nails - I have a wonder woman outfit I may be wearing for Halloween… wouldn't these just complete the look!?!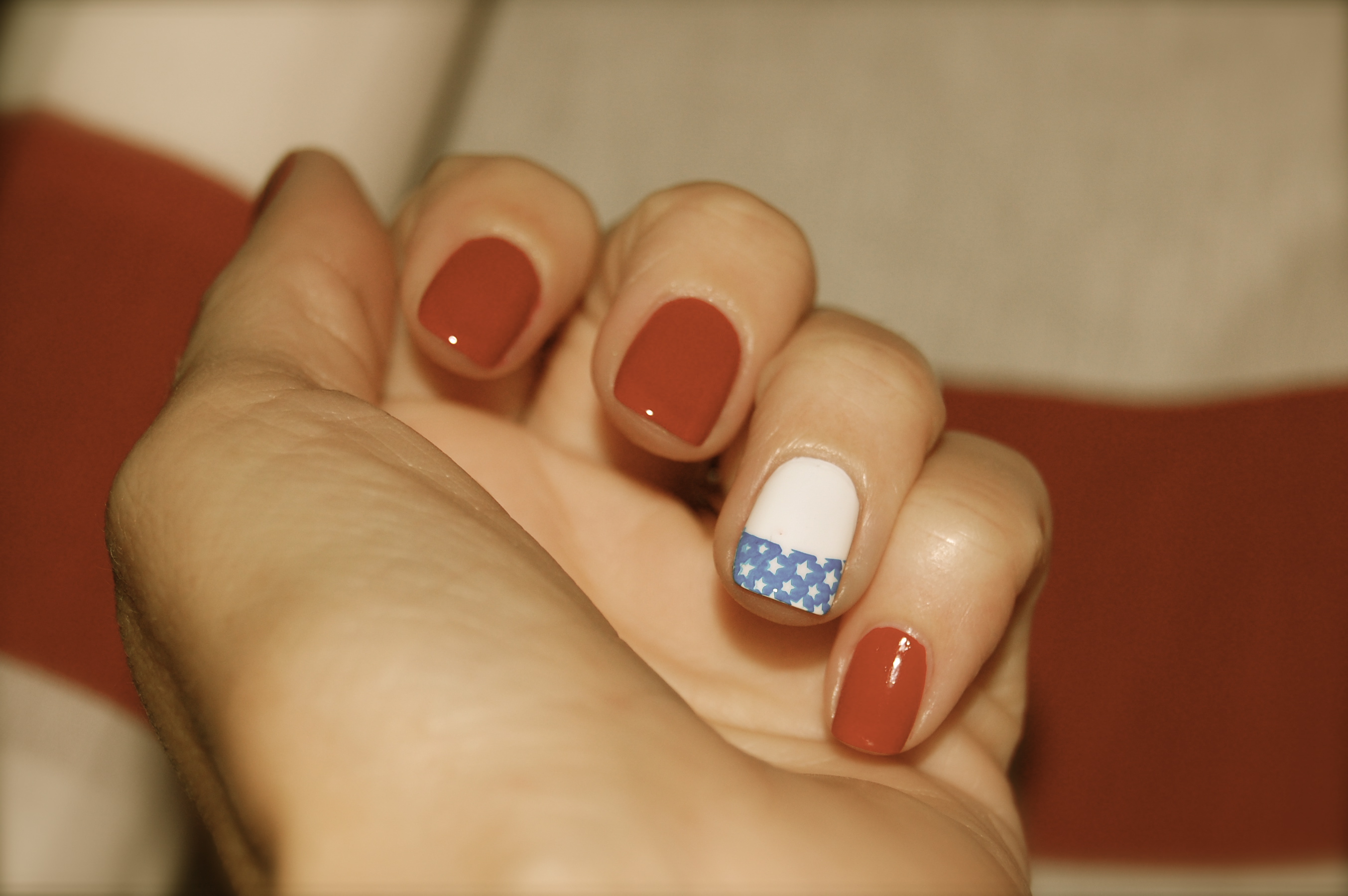 If american glory isn't quite your style (or you simply don't plan on dressing up as wonderwoman any time soon) then how about a plainer (but just as glamorous) look that involves pink and blue - two colours that are nutoriously famous for clashing!
Not dazzling enough for you? Then why not jump on the glitteratti band wagon and try something like this? Now I know it seems expensive but Nails Inc. do a great range of glittery nail varnishes that last through just about anything without chipping!
Its granted that this will not be everyones cup of tea - but if its making your finger tips tingle then have fun and experiment with different looks! By a few tries you'll soon be an old hand at this trick!
Are you a fan?
Or would you rather stick to your french manni?